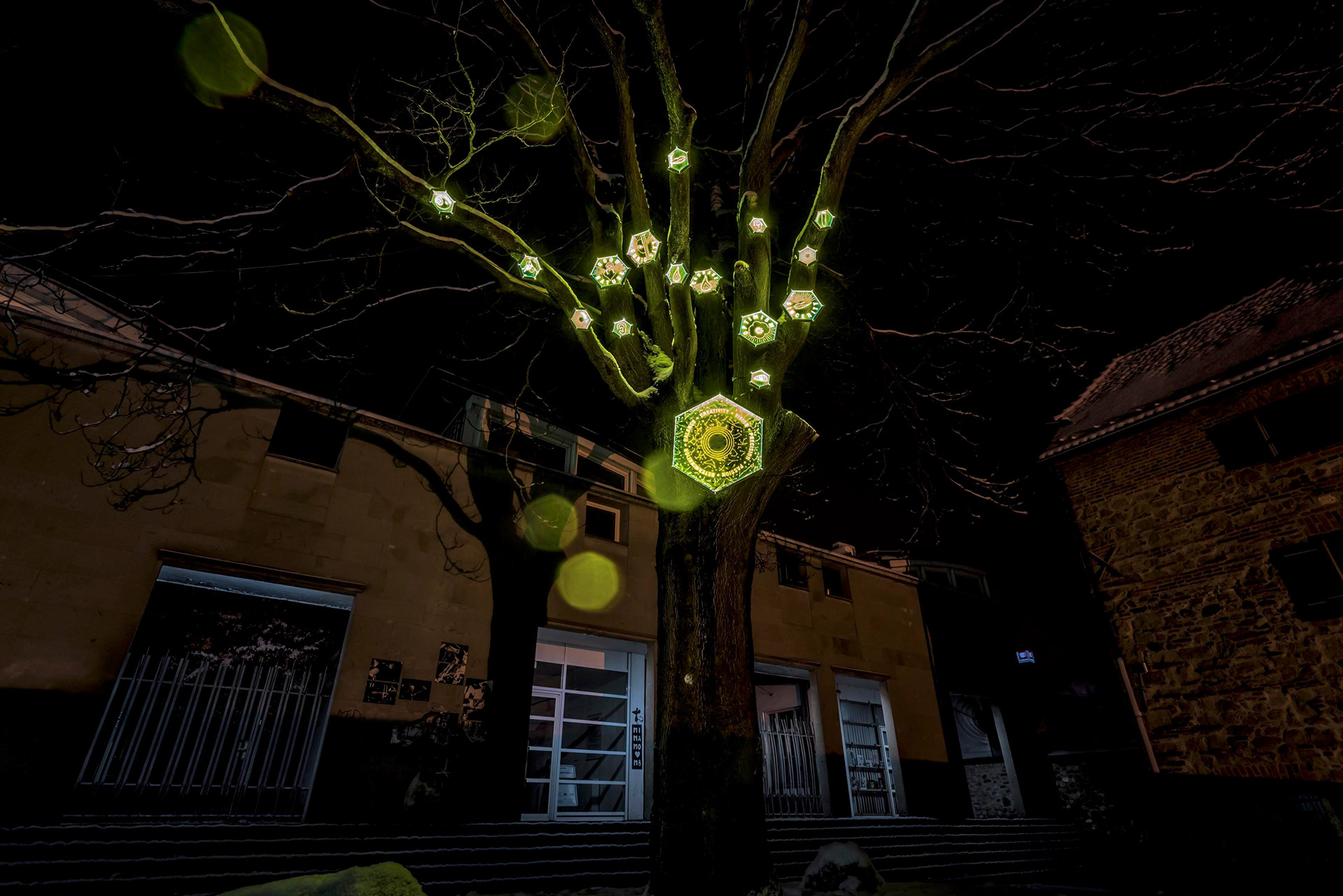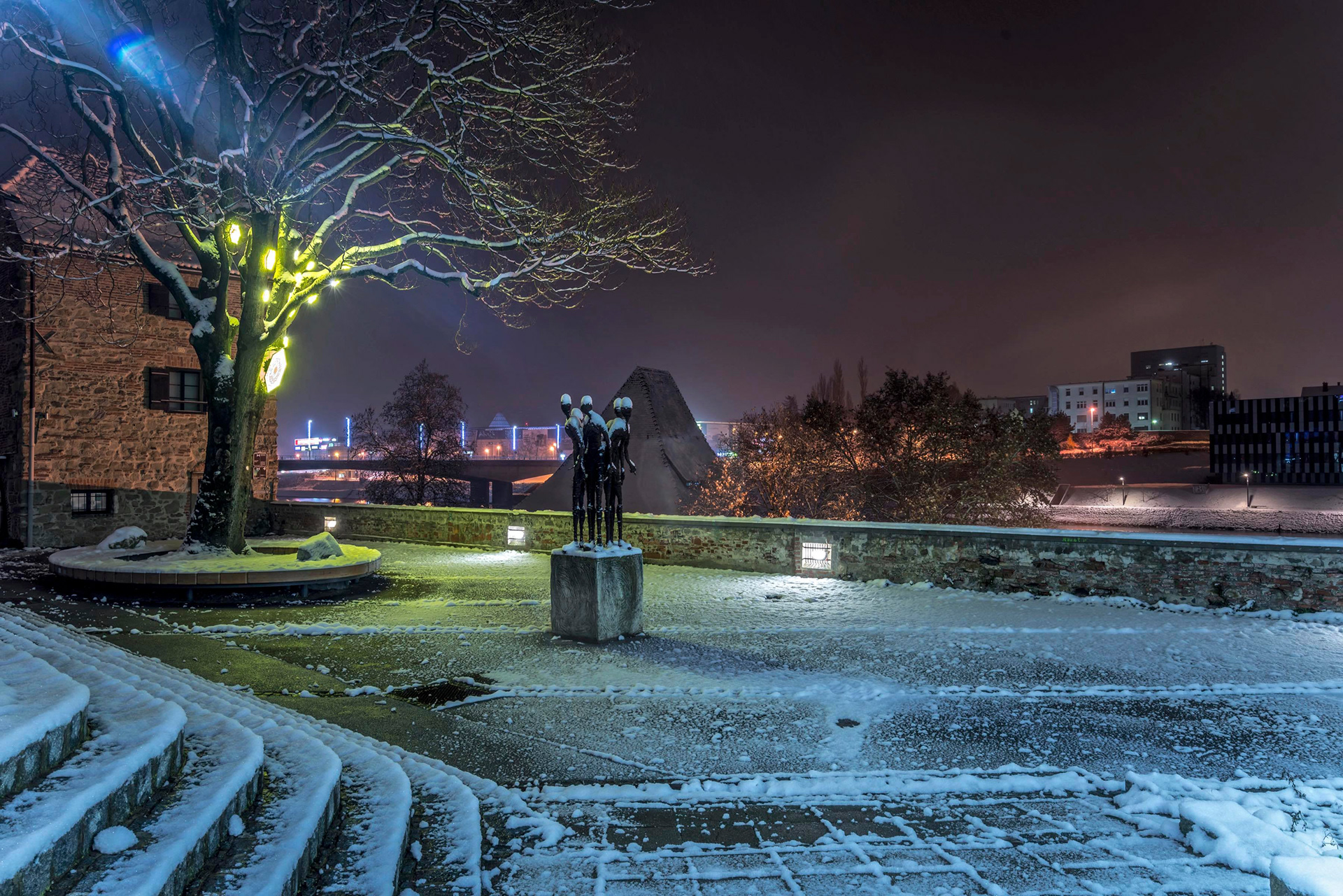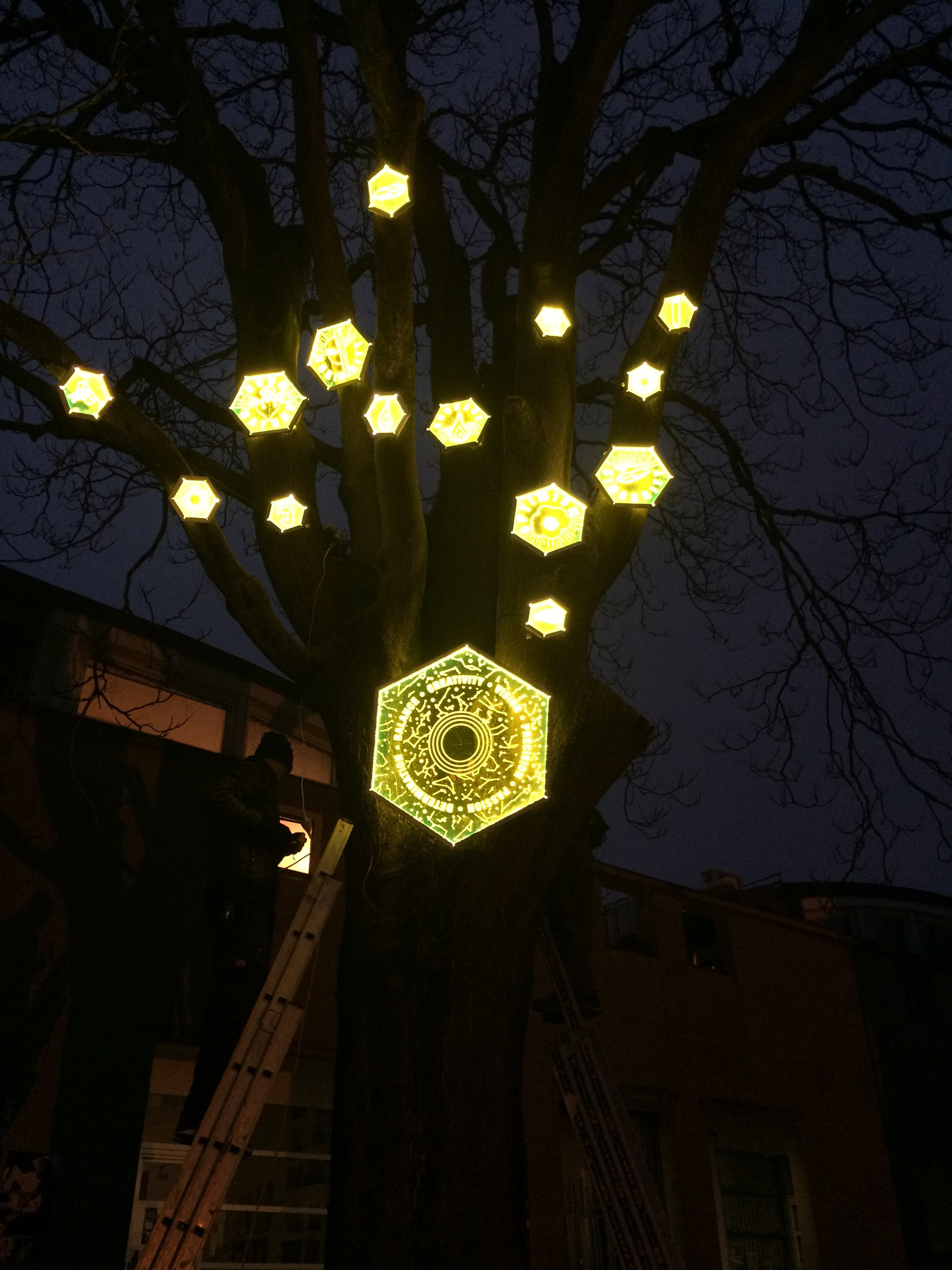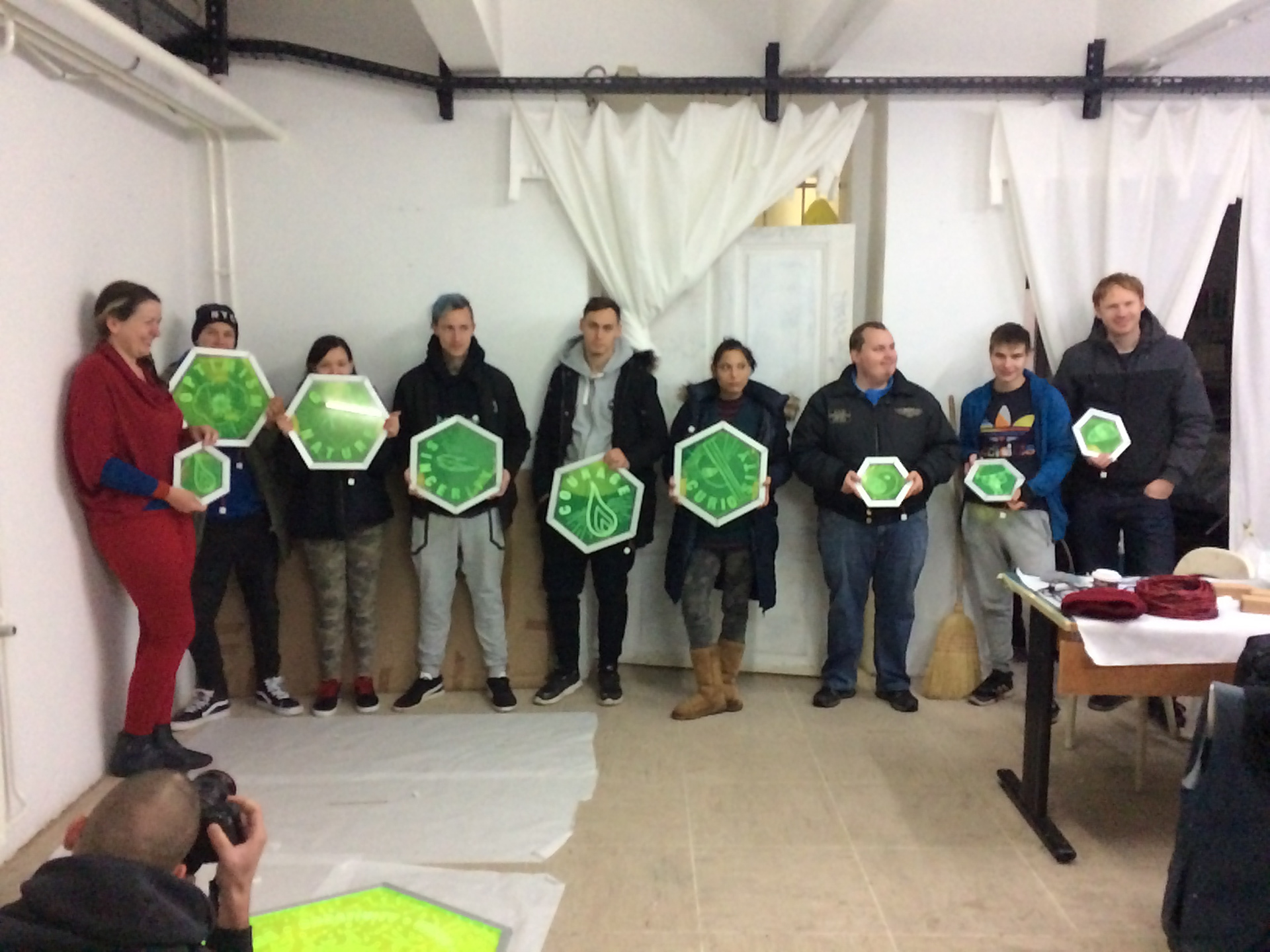 I was commissioned by this trans-European partnership across four countries to travel to Maribor, Slovenia and work with young people not in education, to create a light installation. 
I delivered a series of workshops to explore qualities we all possess when we were at our best; helping the young people to think about moments when they shine as people. Participants created drawings to go alongside these words that were laser etched into fluorescent perspex. 
The resulting pieces were illuminated and installed into a large tree and landmark in a public square in Maribor, Slovenia. My project was one of 4 commissions made by international artists. It was part of a large-scale light festival and on public exhibition for two months receiving several thousand visitors. 
Commission – light installation
For: LUCity/House! (Slovenia)
Autumn 2018
Funders: Creative Europe, Arts Council England
Role: Artist
Outcomes: Public realm light installation, workshops
Keywords: Co-production, public realm, technology, installation, young people